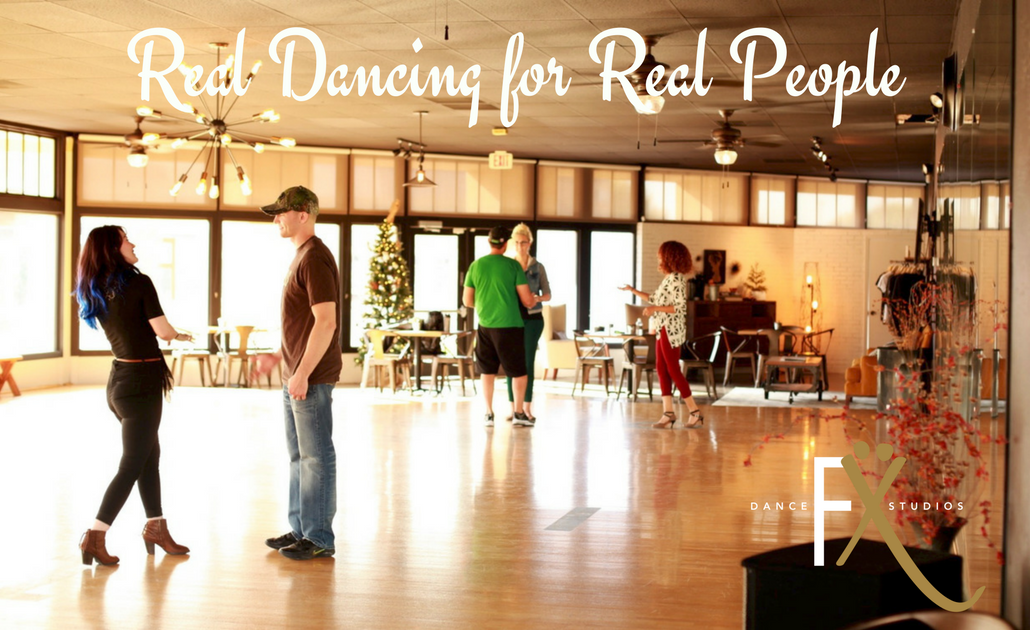 Almost two decades ago, the concept for Dance FX Studios was imagined by co-founders Adam and Nicole Dekavallas. Adam and Nicole's vision for Dance FX Studios stemmed from a strong desire to develop couples and singles into comfortable and confident social dancers. Additionally, they wanted to create a FUN and RELAXED environment in which to learn to dance.
While competitive ballroom dance studios seemed to be the only place to learn to dance at the time, Adam and Nicole found that what most people really wanted was to become great social dancers. The everyday person simply wanted to learn to dance for social events like weddings, nights out with friends and dates.
Coming from a more traditional ballroom dance studio themselves, Adam and Nicole knew that they would have to modify their entire way of teaching to make this concept a reality. After two years of developing an unparalleled system of instruction that could make anyone a great social dancer, Dance FX Studios was established in 2001.
Since 2001, Dance FX Studios has set the bar for quality social dance instruction in the Phoenix valley. With the motto "Real dancing for real people" in mind, the staff at Dance FX Studios has helped thousands of Arizona residents to learn to dance with ease.
Over the years our concept has been attempted to be replicated by other studios- which we take as a true compliment. Our commitment to you is that we will continue to evolve and grow our unique and original product to stay ahead of the pack. It is our mission to positively affect the life of each and every person that comes through our doors. Hence the name "Dance FX" and our first, albeit cheesy, tagline: "Dance FX Studios… because dance FX YOU!".
The entire Dance FX staff is sincerely grateful to each and every student for allowing us to share our passion with you!
What Others Have To Say About Dance FX Studios…
"This is such a fun place to learn to dance. We have been taking private lessons for a while now and are learning so much. Adam, Nicole and Rachel are awesome teachers. We wanted to be able to go out on a dance floor and do more than just sway. We didn't want to learn show dancing, we wanted to dance for fun, socially. Dance FX is teaching us just that. The studio is beautiful and a great place to spend the time to learn to dance. If you want to learn to dance and have a good time at the same time this is THE place to go. I can't say enough good things about them."
-Rebecca Albrecht
Dance FX Studios is located in Mesa, Arizona and borders Tempe and Chandler. We are proud to provide private, group and wedding dance instruction in Ballroom, Salsa, Swing, Tango and Country dancing to Phoenix singles and couples in the East Valley and beyond. For adult dance lessons near Tempe, Chandler, Gilbert, Scottsdale, Queen Creek and Gold Canyon, Dance FX Studios is the place for you.